Full Mission Lifeboat Simulator
The Morild Lifeboat simulator is a comprehensive tool for training lifeboat crew in every aspect – from the construction and functionality of both lifeboat and davit, to full mission launch and recovery in scenario training. This cost-effective training solution is based on Virtual Reality (VR) technology which means that you get low hardware cost and high mobility. In other words – training anywhere, anytime, even on board a vessel. This product has been tested by many of the leading safety training operators in Norway, and the feedback we are getting is amazing!

Familiarization mode of lifeboat and davit construction and functionality
Advanced physics for lifeboat, davit, mother vessel, chain, wire and hydrodynamics
State of the art intuitive physics based VR hand interaction
Multi-user functionality for avatars w/voice communication (via LAN and/or internet)
Lifeboat impact damage
Instructor station tablet application
Recording and playback of training sessions
Second to none visual realism, quality and immersion
3D spatialized audio
Possibility for custom lifeboat, davit and mother vessel
Full mission bridge simulator integration
Portable solution (fits in a laptop backpack)
In the familiarization mode the training candidates get an indepth understanding of the construction and functionality of the lifeboat and davit system. When "X-ray" mode is toggled, the user can view internal equipment and structures which is normally hidden or difficult to view. This gives a greater and more comprehensive understanding of how the equipment is constructed and functions.
The familiarization mode is a clinical environment, and this also makes it comfortable for the user to get used to interaction and navigation in VR before entering full mission scenario.
All equipment is fully functional and can be operated in familiarization mode, both lifeboat and davit.
When familiarization mode is completed, the user is ready for full mission scenario training. Here the training candidates work together to execute the following steps:
Prepare lifeboat and davit for launch
Lower lifeboat to embarkation position
Complete embarkation procedure
Release painters
Turn on lifeboat battery
Start lifeboat engine
Lower lifeboat to ocean surface
Release hooks
Release skates
Manouver lifeboat to clear ship
Return lifeboat to ship
Attach hooks
Raise lifeboat
Fasten painters
Lock davit
In scenario mode the participants see avatars of eachother, and use voice communication. They can also communicate with the instructor. It is also possible for the instructor to be a participant in the scenario (this is also possible in familiarization mode).
The tablet application gives the instructor full control of the training session. He can also communicate wirelessly with training candidates using the tablets microphone and speaker.
Functionality overview:
Time of day
Ocean wave spectrum
Wind direction and speed
Visibility (fog)
Rain
Mother vessel heel (from -25° to 25°)
Alarms
Failure modes
Attach / detach hooks and painters
Multi-user role/position assignment
Wireless voice communication with participants
Mode selection (familiarization and scenarios)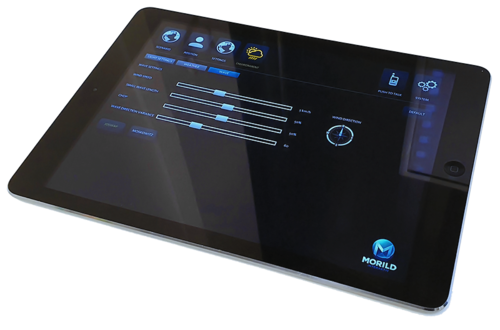 With this option, you get a fully operational VR bridge simulator for the mother vessel in the scenario. This makes the training scenario even more realistic with coordination between the bridge and lifeboat crew. You can add even more modules to expand the training scenario further.
This definitely takes lifeboat training to the next level.
IMO has accepted that simulators may be used to replace the infrastructure of a usual 'hands-on' approach, with students undertaking theoretical classes, accompanied by contact with a real lifeboat, davits and equipment, so long as trainees can continue to demonstrate accomplishment of the competences detailed in STCW tables referring to this training.
Survival craft competences of STCW are described in tables A-VI/2 -1, and the requirements of the course in part A of the same convention. STCW 2010 (Manila Amandments) requires re-certification for all mariners every five years.
The training also refers to SOLAS and LSA Code requirements for Safety of Life and equipment characteristics requirements.
The Norwegian Maritime Authorities have now approved the use of VR simulators in lifeboat training, in accordance with the guidelines stated above.
Portable – train anywhere and anytime, even on site / on board vessel
Multi-user – collaborate in the same scenario, from same or different locations
High training volume – simulator allows trainees to repeat training without increased cost
Safety – no risk of harm or damage to personnel or equipment
Cost effective – both in acquisition and operation (hardware: only laptop and VR headset)
Scalable – add twin simulators at low cost for more complex scenarios and/or parallel training
Virtual equipment 100% match real world
Our subscription plans are designed to reduce risk in acquisition of training simulators, and to scale and follow your business model.
At the bottom of this page you find a link to more information about subscription plans and pricing.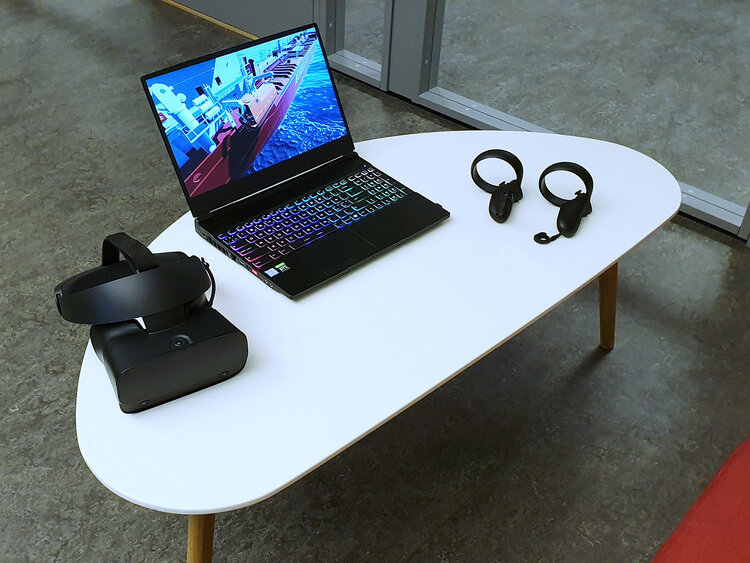 Portable setup – fits in a laptop backpack