IFLOW
iFLOW is a revolutionary synthesis of technologies that create a unique therapeutic environment for effective behavioral change. Hypnotherapeutic techniques are combined with Virtual Reality, Tactical Breathing, and Frequency Therapy to ensure effective state change during the therapeutic process.
Hypnotherapy is an evidence-based treatment for addiction which can also be used to treat a variety of other psychological difficulties. It is conducted by a trained therapist with a client who is informed about, and who understands and consents to, the process.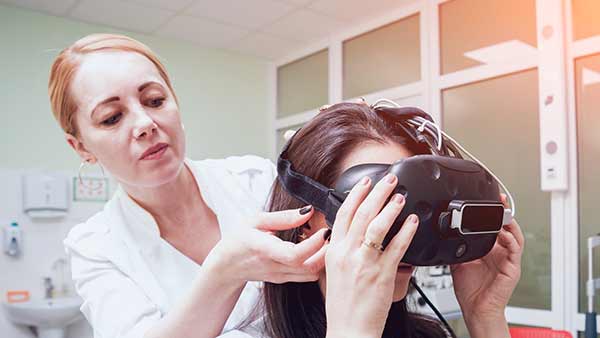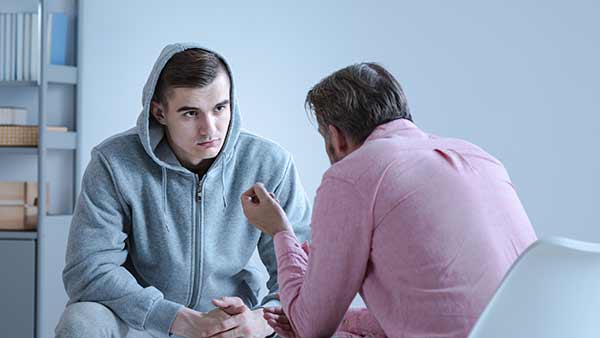 AN INTEGRATED SYSTEM
All of these new tools, along with the cognitive process, allow us to guide each client towards a deeper understanding of the subconscious cues and triggers that support the client's addictive behavior. Once these subconscious cues are identified, we employ these same tools to help reprogram the behavior.
ONE OF A KIND
Flowlab Recovery is a unique addition to the recovery industry. It applies leading-edge proprietary technologies like IFLOW Systems Training to provide a deeper and more profound transformational experience for clients. Tactical Breathwork, EMDR, Hypnotherapy IFLOW Sessions, and Mindfulness Training are just a few of the leading-edge therapies that Flowlab Recovery employs.
In addition to providing these revolutionary services, we focus on community and aftercare. Reconnecting those who are addicted back to mainstream life is a critical component of successful recovery. Our counselors and coaches work with each of our clients to reignite their passion for living. We believe that this community approach, with the addition of online aftercare, can create sustainable sobriety that will allow our clients to seamlessly reintegrate into society. Flowlab Recovery … Purpose, Autonomy, Mastery.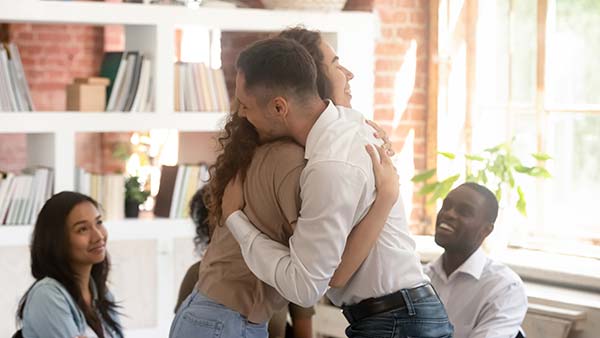 VR TECHNOLOGY & ADDICTION
Virtual reality technology has improved significantly over the past decade, transitioning from a niche corner of the tech world into a global phenomenon. Virtual Reality Systems allow participants to immerse themselves in a variety of settings and situations to practice recovery techniques, such as resisting temptation, mindfulness exercises,relationship-building skills, and other therapeutic support.
Through this method, clients are able to perfect their responses to triggers in a safe and protected environment. With these toolsets, individuals seeking treatment are then able to move out into the world, confident in their ability to maintain sobriety and avoid relapsing. Virtual reality methods can also have a large impact on those seeking treatment and play a significant role in countering their feelings of defeatism and self-doubt.
By rejecting their addiction repeatedly in a virtual scenario, individuals foster the confidence to do so in the real world and maintain that belief in their own abilities across other treatment options. Aftercare is a critical component of any recovery regimen and VR and the Internet allow us to sustain extended outreach and clinical support to all of our clients as they reintegrate into society.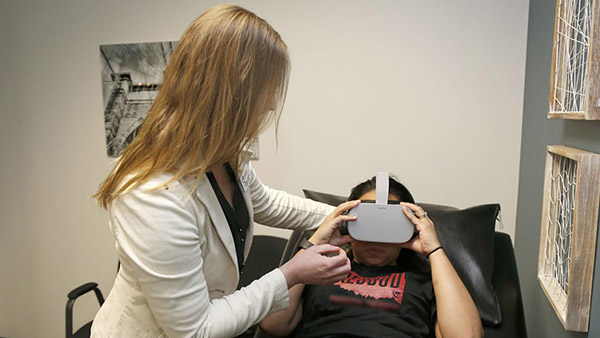 Integrated systems like IFLOW will become the standardized protocol in recovery, psychiatry, and psychology.
Meditation
IFLOW System Training
Energy Healing
Hypnotherapy
Chiropractic
EMVR … Treatment & Aftercare
Yoga
Frequency Therapy
Art Therapy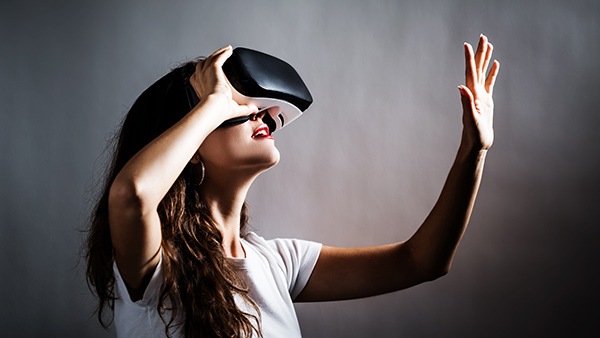 EFT
Online Skill Development Social
Aftercare Online
Addiction Counseling
Breath Work – APNEA Training
Physical Training
Human Connection
Exercises
Virtual Reality For Recovery
Patrick Bordnick, associate professor at the University of Houston and recent TEDx speaker, has begun a unique study on addiction recovery involving the University's Virtual Reality Clinical Lab.
A scientific study from the 1970's may hold the key to unlocking addiction and how we help, family, friends, and clients regain their lives. Johann Hari discusses results and thoughts at TED.