Full Mission Gangway Simulator
The Morild Gangway simulator takes operators through the whole procedure from starting the gangway to launching and landing it on a offshore installation. Parameters such as wind, waves and sight conditions can be controlled by the instructor to challange the training candidates. Failure modes and alarms can also be triggered. Our gangway simulator has been developed in close cooperation with leading gangway manufacturers, and it is also used by these to train operators all around the world.

Advanced physics for gangway and mother vessel hydrodynamics
State of the art intuitive physics based VR hand interaction
Multi-user functionality for avatars w/voice communication (via LAN and/or internet)
Instructor station tablet application
Recording and playback of training sessions
Second to none visual realism, quality and immersion
3D spatialized audio
Full mission bridge simulator integration
Mobile solution (fits in a laptop backpack)
The tablet application gives the instructor full control of the training session. He can also communicate wirelessly with training candidates using the tablets microphone and speaker.
Functionality overview:
Time of day
Ocean wave spectrum
Wind direction and speed
Visibility (fog)
Rain
Mother vessel positioning
Alarms
Failure modes
Multi-user role/position assignment
Wireless voice communication with participants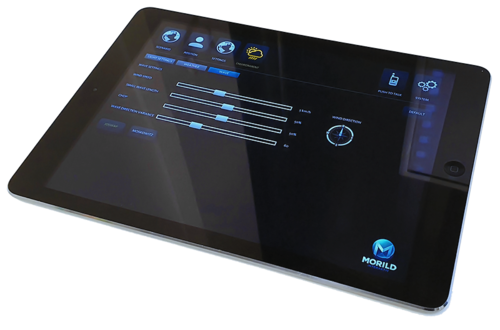 With this option, you get a fully operational VR bridge simulator for the mother vessel in the scenario. This makes the training scenario even more realistic with coordination between the bridge and gangway operator. In a real life scenario this communication is a vital part of the operation, in order to optimally position the vessel in relation to the landing installation.
This definitely takes the training to the next level.
Mobile – train anywhere and anytime, even on site / on board vessel
Multi-user – collaborate in the same scenario, from same or different locations
High training volume – simulator allows trainees to repeat training without increased cost
Safety – no risk of harm or damage to personnel or equipment
Cost effective – both in acquisition and operation (hardware: only laptop and VR headset)
Scalable – add twin simulators at low cost for more complex scenarios and/or parallel training
Virtual equipment 100% match real world
Our subscription plans are designed to reduce risk in acquisition of training simulators, and to scale and follow your business model.
At the bottom of this page you find a link to more information about subscription plans and pricing.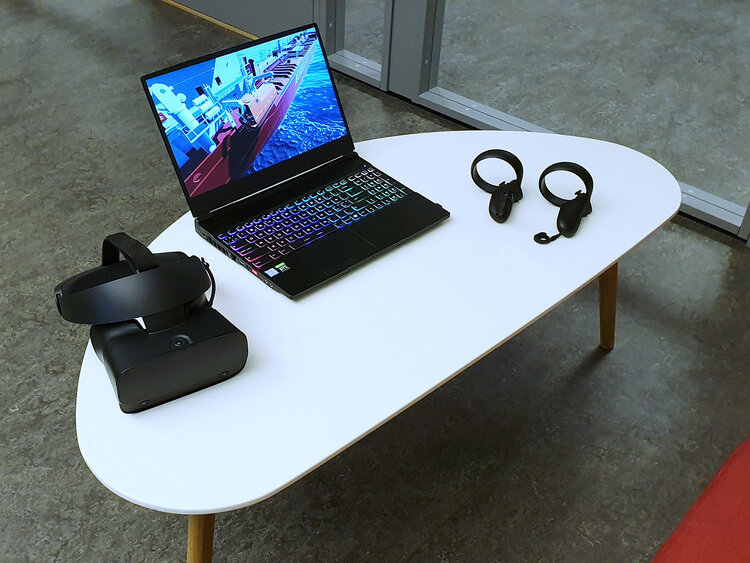 Portable setup – fits in a laptop backpack